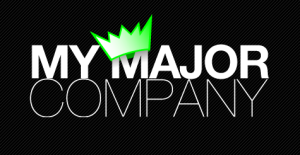 .
My Major Company is a brand new record label that will finally give music fans a voice and genuinely allows you to choose which artist to launch, supporting them financially and artistically from the very start. It is a funny, imaginative and innovative way of financing a creative projects thanks to a passionate community!
.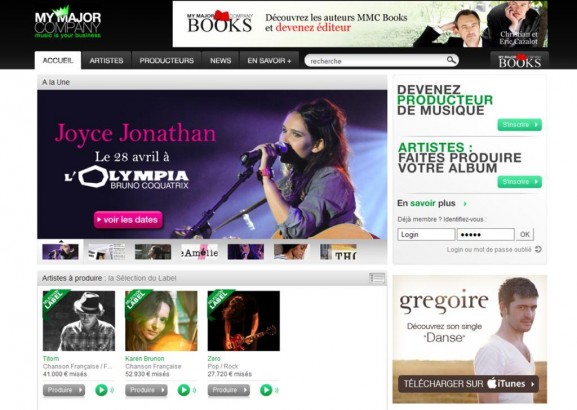 .
Launched in December 2007, this is an unique model which has already been a huge success in France. A UK-based company was launched in October 2010 on the same principles. Other country-based affiliates are planned to make it an international venture.
Indeed, My Major Company will give internet users and music fans the ability to invest in the career of the label's artists, get involved at every stage of their development and retain a share of the profit generated by the release campaign following the bands launch. It does not only act as a platform for money to be raised, but also operates as a fully functioning record label headed by industry professionals.
You can give 10 euros or much more. After you ear money according the selling of the album. The first fully-funded artist has sold more than a million albums. Anyone who invested in him made their MONEY BACK 25 TIMES OVER!
;
Here is the diagram of the sharing of profit between the company, the singer and the Internet users: