Here are posts with information on the best sites that let you listen to the music online:
.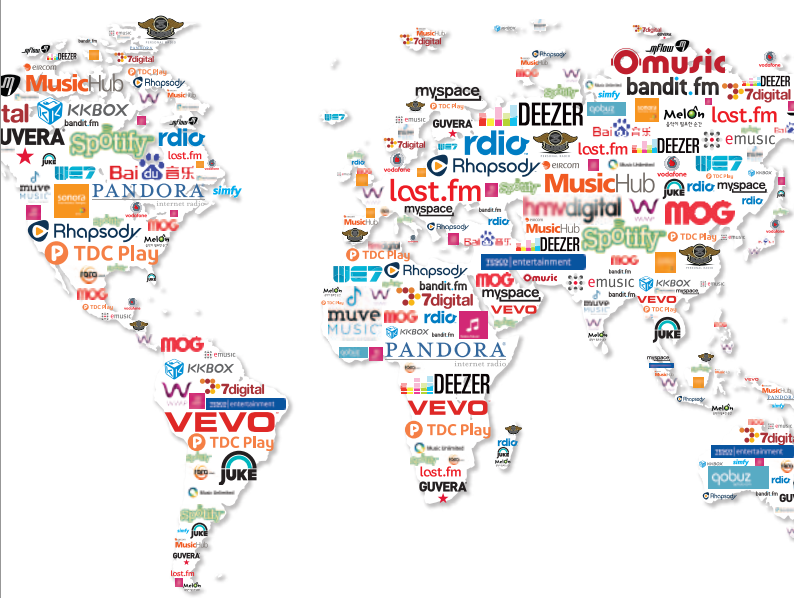 .
Deezer

 is the number one site for listening to music on demand with more than 30 million tracks…

sssssss
Spotify

 is a music streaming platform that gives you access more 20 millions songs. The service uses a desktop client that's why you have to download a free software…

sssssssss
Grooveshark

is one of the largest on-demand music services on the Internet. Created in the United States, it has 20 million users. Unlike Deezer and Spotify, the Grooveshark's catalog is made up of user-uploaded songs…

sssssssssss
Google Play Music

 allow you legally download and listen to music for quite affordable prices. Among others, there's a monthly subscription for online listening…

.
Jango

is a free online music streaming service that allows users to create and share custom radio stations. Users choose artists to stream, and the station plays music from similar artists…

.
Musicovery – people often listen to music according to the mood they want, whether to reinforce the state they are in or rather to change it. In this way, Musicovery has created a graphical interface to meet this need…

 .
 

Last FM

is a music discovery service that uses the music you listen to to find you new music you'll love…

 .
Rdio

is a social jukebox with over 20 million songs to discover, play, and share…