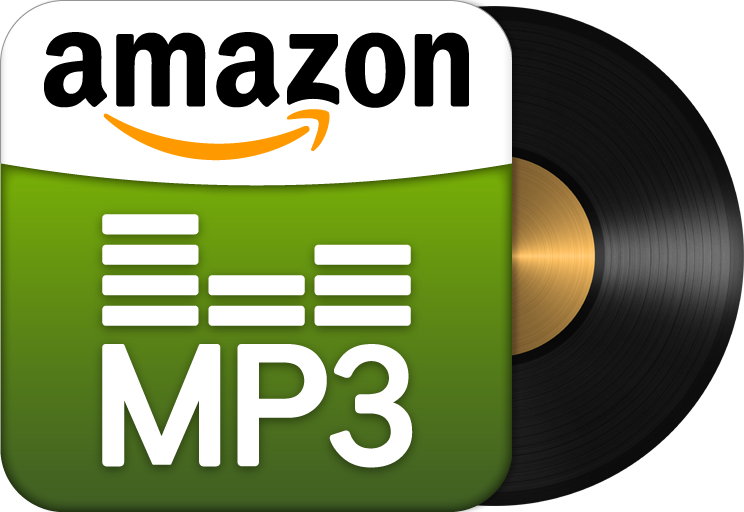 .
Amazon MP3 which first launched in 2007 has grown to be one of the largest a la carte stores for purchasing and downloading digital music. With many songs and albums retailing at a very competitive level in the digital music market, Amazon MP3 is certainly worth a look as an iTunes Store alternative. This is music freedom at its best !
Fairly new to the music download scene, Amazon MP3 was able to sign a DRM-Free MP3 contract with all four major music labels. Their current library consists of more than 6 million tracks and hundreds of artists.
Admittedly, Amazon MP3's DRM concept hasn't warmed up to everyone and the store is still missing some contributions from a few big names.  It is quite common to find newer albums by current artists or older albums from bands that own the rights to their music. At first it was difficult to find complete artist collections on AmazonMP3, but as the service grows you'll find more complete choices.
.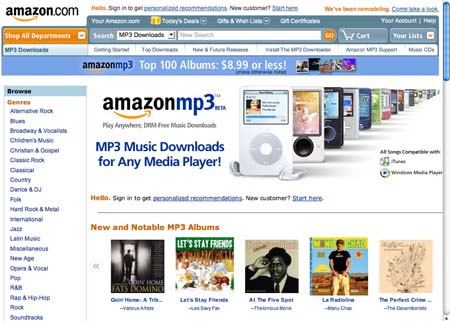 ;
Like most music download services, you need to have an account with Amazon to download songs. Registration is free and works for all facets of Amazon's site. Prices of individual songs are $.79,$.89 or $.99 and albums range from about $5 to $10 with most hovering in the $8.99 range. To download an entire album, you are required to install a small application that will manage your music downloads. This application is not required for individual track downloads, but is recommended, especially if you are downloading multiple songs.
To conclude, although Amazon's library is a little smaller than iTunes', it is a great place to start your music download search. They are getting new music everyday and have the clout to become a huge player in the digital download universe.
However, we would like to point out that Amazon MP3 is only available in the United States. Customers can only purchase tracks with a credit card issued by an American bank with a state-side address.