sssss
Jamendo is the first European music platform for the promotion and discovery of independent artists offering more than 410,000 MP3 tracks by 30,000 artists from 150 countries. Created in 2005, the website has already over 1,4 million members.
Know that everything is completely free and legal! Indeed, Jamendo applies Creative Commons licenses for all the songs which means that artists can publish their music and preserve their rights while users can have unlimited downloads of quality music without any advertisements. This license allows for non-commercial use of the music. You have to know that most of the artists on Jamendo are independent artists who are not signed to any label. In this way, the selection of artists is really different than in other commercial sites like Itunes even if the music from Jamendo covers many music genres.
sssssss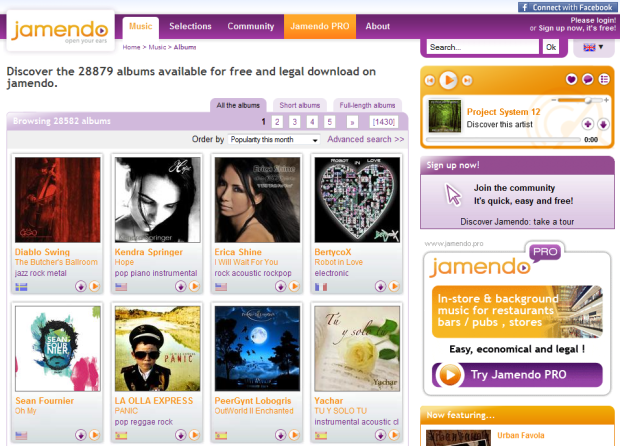 ssssss
No need to sign up for a free Jamendo account to listen to or to download music but it's better to do it for gaining access to additional services, notably if you want to review and comment albums, create playlists or share music with other users. You can either sign in with a Facebook account or create a new account  (it's really easy, just pick a username and password, put in your email and you're done!). Then, you can easily find a song with the « search function » (by genre, instrument, mood, artist country, language…) and upload it. Music is available in MP3 format for direct download.
It's a great website because it allows users to discover and upload music and it allows artists to share their songs effectively and to have more visibility. Besides, you can make donations to your favorite artists.